New South Wales Health Minister Brad Hazzard has slammed the West Australian Premier Mark McGowan as he called for the states to remain united as they worked to get the population vaccinated.
Mr Hazzard said the states and territories needed to work together when dealing with outbreaks and vaccinations.
"I did hear one Premier basically saying, 'we'll run our own race'," he told ABC's Insiders.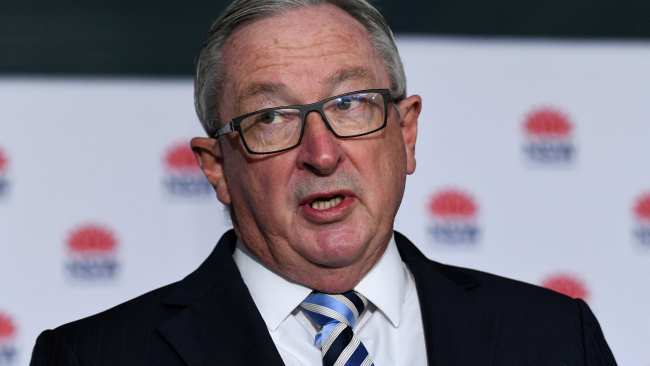 NSW Health Minister Brad Hazzard has called on the states and territories to stay unified in the response to the pandemic. Picture: NCA NewsWire/Bianca De Marchi
"It can't be that way. Every state and every territory must get to those targets (70 to 80 per cent vaccination) in order for that to be an effective outcome from the National Cabinet, and to keep us all safe."
The comments come after Mr McGowan said the state reserved its right to enact lockdowns after the national cabinet agreed on vaccination targets to progress to the next stage of the nation's COVID roadmap.
Mr McGowan hinted the state may only begin reducing lockdowns and opening borders when Phase C – 80 per cent of the population vaccinated – is achieved.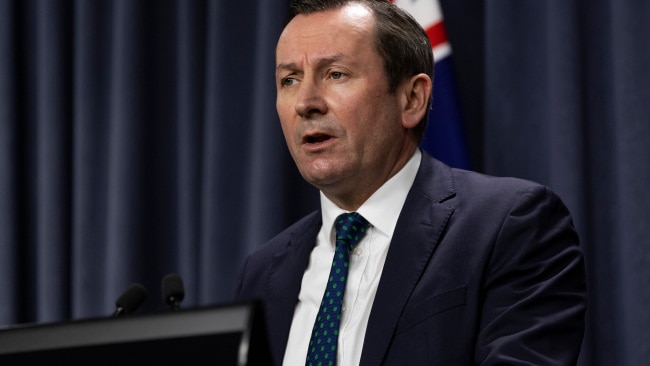 West Australian Premier Mark McGowan has said the state may continue to lockdown until the state had reached phase C or 80 per cent vaccination. Photo: Matt Jelonek/Getty Images
"I think once we get to phase C, certainly," he said.
"Eighty per cent vaccination is a very high level of vaccination by world standards... but that's a decision for another day."
At the national cabinet meeting on Friday Prime Minister Scott Morrison said lockdowns would be less likely but still possible when the population was 70 per cent vaccinated in Phase B.
When asked about NSW's vaccine progress Mr Hazzard said while in NSW there was a "flood of (the) AstraZeneca" vaccine the state needed Pfizer to reach their targets.
"We want more, a lot more Pfizer. And we aren't getting that," Mr Hazzard said.
"We understand there's AstraZeneca. Everybody understands there's a flood of AstraZeneca."
At NSW's Sunday COVID update Premier Gladys Berejiklian said announced the state recorded a total 239 new cases as she echoed Mr Hazzard's push to get vaccinated.
More Coverage
NSW records a record equalling 239 COVID cases overnight as Premier pushes vaccination
Barnaby Joyce says business owners will have right to reject unvaccinated
"I am calling upon the people of Greater Sydney and Greater New South Wales to come forward and get vaccinated," Ms Berejiklian urged.
"To get to the 70 per cent target we need 9.2 million jabs. To get the 80 per cent target we need 10 million jabs."
Source : https://www.skynews.com.au/australia-news/politics/brad-hazzard-slams-west-australian-premier-in-calls-for-unified-response-to-lockdowns-and-vaccinations/news-story/4b57a4e7274e60e1fd8550d774885c22
826