The safety measures that L.A. County Health inspectors are checking and including masking guidelines and vaccination verification, providing technical assistance and responding to complaints of non-compliance, according to Public Health.
"I am grateful that the vast majority of businesses continue to follow the sensible protections in the State and County Health Officer Orders that help ensure our collective well-being and economic recovery," said Dr. Barbara Ferrer, Director of Public Health. "Thanks as well to the tens of thousands of patrons who are doing their part – getting vaccinated and wearing masks as required. Reducing transmission depends on high compliance with existing safety measures."
Between October 16 and October 22, Public Health inspectors visited 1,008 restaurants, 78 bars, 226 food markets, 26 breweries, wineries or distilleries, 10 nightclubs, 21 lounges, 21 hotels, 35 gyms and fitness centers, 10 hair salons or barber shops, 52 food manufacturing plants, 33 garment manufacturing plants, 22 personal care businesses, 11 office sites, and 5 large outdoor and indoor venues.
Overall, the inspections revealed that while the majority of businesses were in compliance, there is room for improvement with employee masking at garment manufacturers, office sites, bars, nightclubs and lounges, and customer vaccination verifications at bars. Inspectors noted 73% of garment manufacturers, 73% of office sites, 82% of bars, 80% of nightclubs and 86% of lounges were in compliance with employee masking. 
Eighty-five percent of bars were in compliance with customer vaccination verifications. Public Health utilizes education as the primary step in gaining compliance, and when compliance is not achieved, enforcement may include issuance of a notice of violation or a citation. Between October 16 and October 22, two citations were issued to schools for noncompliance with Health Officer Orders.
Monday, five new deaths and 679 new coronavirus cases were identified in L.A. County. 
To date, Public Health has identified 1,485,769 positive cases of COVID-19 across all areas of L.A. County and a total of 26,552 deaths. 
As of Monday, Oct. 25, 35,785 cumulative cases have been reported in the Santa Clarita Valley since March of 2020, according to Public Health. These cases include:
27,269 in the City of Santa Clarita* 

70 in the unincorporated areas of Bouquet Canyon

1,162 in the unincorporated areas of Canyon Country 

4,492 in Castaic*

69 in the unincorporated areas of Newhall

5 in Placerita Canyon

20 in San Francisquito/Bouquet Canyon

24 in unincorporated Sand Canyon

166 in the unincorporated areas of Saugus

51 in the unincorporated areas of Saugus/Canyon Country

1,743 in Stevenson Ranch 

427 in the unincorporated areas of Val Verde

287 in the unincorporated areas of Valencia 
A wide range of data and dashboards on COVID-19 from the Los Angeles County Department of Public Health are available on the Public Health website:
COVID-19 Daily Data (cases, deaths, testing, testing positivity rate, mortality rate, and hospitalizations)
Gender, Age, Race/Ethnicity and City/Community Cases and Deaths
Recovery Metrics
Contract Tracing Metrics
Skilled Nursing Facility Metrics
Public Health encourages everyone who is eligible to get vaccinated. Anyone 12 and older living or working in L.A. County can get vaccinated against COVID-19. Many vaccination sites across the county, including all the County-run sites, are also offering third doses of vaccine to eligible immunocompromised people. 
Vaccinations are always free and open to eligible residents and workers regardless of immigration status.
Los Angeles County residents eligible for a booster dose of Pfizer include the following groups of people who received the second of the two-dose Pfizer vaccine series at least 6 months ago and are either:
People aged 65 years or older

Residents of long-term care facilities

People aged 18 to 64 years with underlying medical conditions

People aged 18 to 64 years with high institutional or occupational risk, including healthcare workers, first responders, teachers and day care staff, grocery workers, and workers and residents in homeless shelters or prisons, among others
To learn how to make a vaccine appointment, what verifications you will need to show at your vaccination appointment and much more, visit the L.A. County Vaccination website (English) or Vacunate Los Angeles website (Spanish).
See All Coronavirus Coverage:

> Coronavirus Coverage – COVID-19 Map
Do you have a news tip? Call us at (661) 298-1220, or send an email to news@hometownstation.com. Don't miss a thing. Get breaking KHTS Santa Clarita News Alerts delivered right to your inbox.
Report a typo or error, email Corrections@hometownstation.com
KHTS FM 98.1 and AM 1220 is Santa Clarita's only local radio station. KHTS mixes in a combination of news, traffic, sports, and features along with your favorite adult contemporary hits.

Santa Clarita news and features are delivered throughout the day over our airwaves, on our website and through a variety of social media platforms. Our KHTS national award-winning daily news briefs are now read daily by 34,000+ residents. A vibrant member of the Santa Clarita community, the KHTS broadcast signal reaches all of the Santa Clarita Valley and parts of the high desert communities located in the Antelope Valley. The station streams its talk shows over the web, reaching a potentially worldwide audience.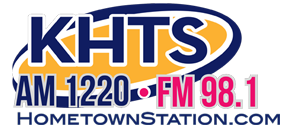 Source : https://www.hometownstation.com/santa-clarita-latest-news/l-a-county-public-health-inspectors-continue-checking-covid-19-business-compliance-394586
1085