Although the history of professional basketball in Milwaukee goes back exactly 100 years to the 1921 dawn of the Milwaukee Bright Spots (named for the city's marketing slogan of the time, "Milwaukee – A Bright Spot"), the history of the Milwaukee Bucks isn't quite that ancient. But it's the most important chapter.
After second and third pro teams – the Shooting Stars of the mid-1940s replaced the short-lived Bright Spots, a team that reappeared briefly in the late 1940s – Milwaukee got its first NBA team in 1951, when the Tri-City Blackhawks arrived in Brew City and were renamed the Milwaukee Hawks.
The floundering Hawks – who played at the Arena – didn't remain long and moved to St. Louis in 1955. The team is now the Atlanta Hawks, a familar foe from this year's Eastern Conference Finals.
A dozen basketball-less years later, however, on Jan. 22, 1968, Milwaukee was awarded an NBA expansion franchise, and the Bucks were born, named for the state's official animal (the white-tailed deer) in a contest that drew nearly 50,000 entries. Clearly, Cream City was more excited for the NBA than it was during the Hawks days.
And it was about to get even more so, especially thanks to the prize of a franchise-altering coin flip (more on that later).
The team was owned by Milwaukee Professional Sports and Services, Inc. (Milwaukee Pro), an group of investors led by Wesley D. Pavalon and Marvin L. Fishman, and its first coach was Larry Costello.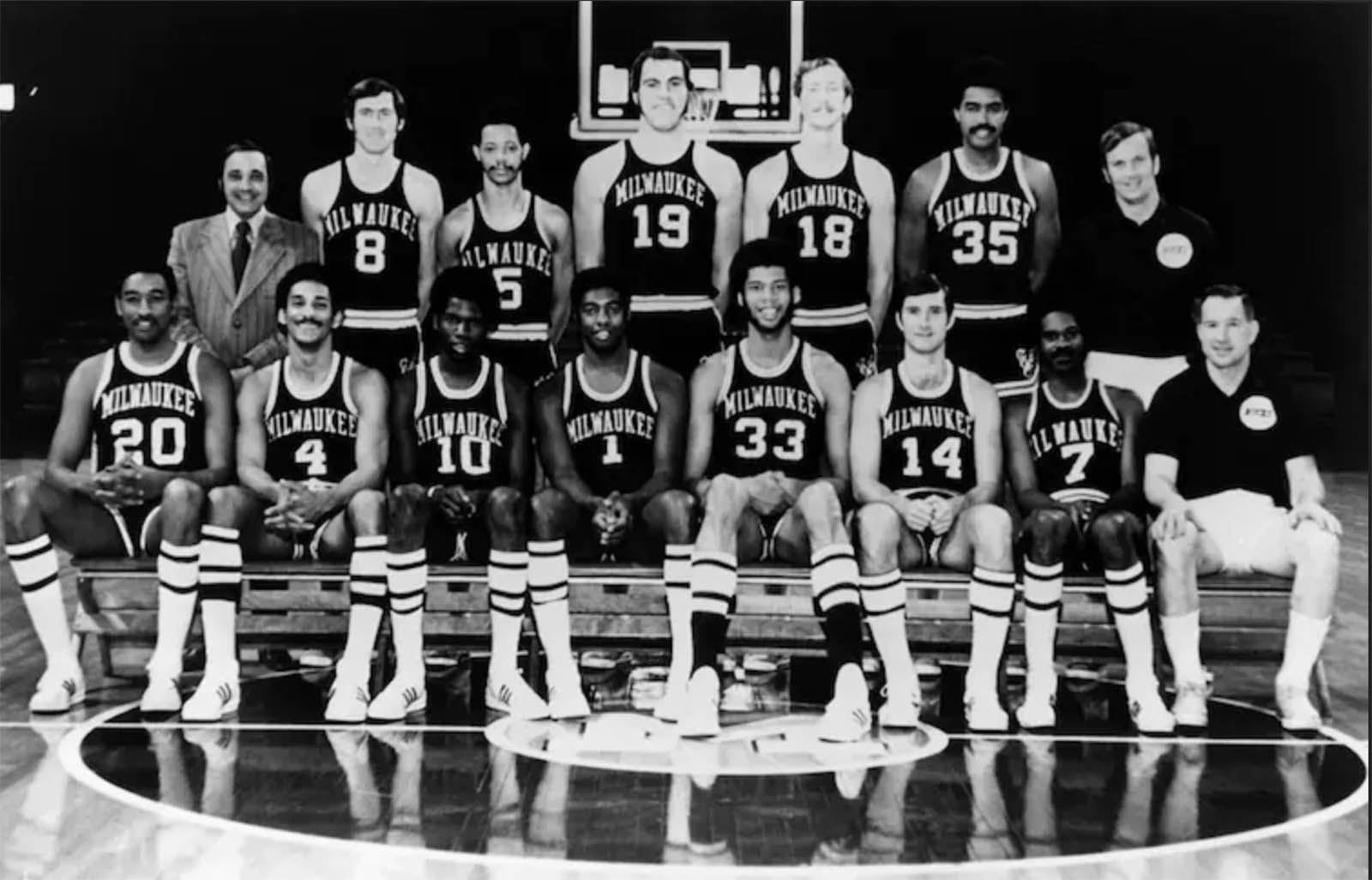 By the team's second season, the Bucks were already in the running for a title thanks to the team's 1969 first-overall draft pick Lew Alcindor, a pick they were awarded after winning a coin toss that determined who would select first in the 1969 NBA Draft. Alcindor – now known as Kareem Abdul-Jabbar – along with Oscar Robertson, Jon McGlocklin, Bob Dandridge and Lucius Allen, among others, led the Bucks to their first NBA Championship in 1971. That was the team's third year!
>
Source : https://onmilwaukee.com/articles/bucks-history-101
382